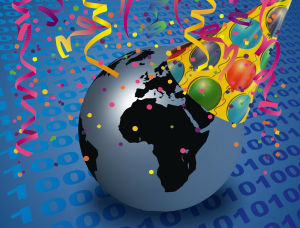 You might have known that Z Owners of Northern California (ZONC) is one of the oldest "Z" clubs in northern California, and that  ZONC was established in 1972 and became incorporated in 1976.
But did you know that on April 28th 1999 ZONC.org domain went public on the world wide web!  Yes, around the same time a BETA/Prototype site called Google.com was being launched.  Heck, when ZONC.org launched Facebook was called AboutFace.
Thanks to the Internet Archive's WayBack Machine you can see a snap shot in history back on April 28th 1999 of ZONC's first website.  Here are timelines on zonc.org
4/28/1999 – Webmaster Gary Goodlund
6/7/2004 – Webmaster Alan Hirotani
6/3/2006 – Webmaster Karl Twiford
Back in early 2006 I met a very cool guy named RON FULLER at a car show, he told me about ZONC and that he was president of the Z Owners of Northern California.  Later that day I went on line to check out the site, I quickly felt that the site did not really show the love and passion that the ZONC folks had for the members, cars, and family.
I emailed Ron and discussed the club, the site and where he would like to see it go.  In July 2006 I took over as webmaster for ZONC.org, and still in 2016 I am proud to say I am Webmaster for ZONC.org.  This July marks 10 years for me as webmaster.  We lost Ron in 2010, but I am still grateful and thankful to Ron and the ZONC board for giving me the opportunity to serve as webmaster.
This is a awesome job! dealing with the coolest, kindest, most caring car club folks I have ever met.  They stay true to good values, love for the cars, the members, and fun.  In ten years of being the webmaster for ZONC, one moment always stays bright in my heart;
Simeone Museum adds 1990 Nissan 300ZX Twin Turbo to permanent collection
The 1990 Nissan 300ZX Twin Turbo donated by John J. Case.  Photos courtesy Simeone Museum.
By the late 1980s, the Nissan (formerly Datsun) Z had morphed from low-cost and light-weight sports car into a semi-luxurious grand-tourer. The 1990 Z32 version, a clean-sheet design, would change all that, becoming a car that "marked the dawn of a new era of high-performance, world-class sports cars from Japan" in the words of the Simeone Museum. Thanks to the generosity of donor John J. Case, a 1990 Nissan 300ZX Twin Turbo has been added to the permanent collection of the Simeone, becoming the Philadelphia institution's very first Japanese sports car.
The Z32 Nissan 300ZX was an odd mix of old and new. Like the original 240Z, its focus was once again on performance, particularly when equipped with the 3.0-liter, 24-valve twin-turbo V-6, rated at 300 horsepower and 283-pound-feet of torque. Mated to the five-speed manual transmission, the car was capable of sub-six-second runs to 60 mph, putting it on par with much more expensive sports car offerings from Europe. On the "new" side of the coin, the Twin-Turbo introduced a sophisticated four-wheel steering system known as Super HICAS (High Capacity Actively Controlled Steering), and came with features like anti-lock brakes, digital climate control and an available BOSE audio system.
Even base models were respectable performers, and the normally aspirated 3.0-liter V-6 still produced 222 horsepower and 183 pound-feet of torque. Factor in the range of models, which included two-seat coupes and 2+2s with a variety of roof options (and, in 1993, a convertible), and it became clear that Nissan wanted to be a dominant player in the import sports car market. For 1990, the company's plan worked, and sales of 39,104 units pushed the Nissan Z over the one-million sold (since its 1970 introduction) mark, making it then the best-selling sports car of all time.
High production costs, a strengthening yen and a weakening dollar meant that Nissan's celebration over the Z32′s success didn't last long. At the model's 1990 introduction, the base coupe stickered for $27,300, or $5,001 more than the previous-year equivalent. The Twin-Turbo 300ZX began at $33,000, a jump in price of $8,301 over the 1989 single-turbo model it had replaced. By 1994, prices had jumped to $33,699 for a base model and $40,099 for the Twin-Turbo; consumers reacted accordingly, buying fewer examples each year from 1993-'96, and Nissan pulled the plug on 300ZX sales in North America after the 1996 model year.  By then, sales had fallen to just 2,629 Z cars per year.
Finding a Z32 Nissan on the used market may not be particularly difficult, but finding one in clean and relatively unmodified condition can be challenging. The 1990 Nissan 300ZX Twin Turbo donated by John J. Case to the Simeone Museum is just such a car, and its four modifications from stock (JVC head unit, Stillen exhaust, Stillen brakes and rotors and aftermarket intake) are easily reversible, though the museum prefers to keep its cars in as-donated form. It's seen just 34,900 miles pass beneath its wheels over the past 25 years, and the Z has been titled in the name of just two owners. As a period example of a range-topping Japanese sports car, the 1990 300ZX is an interesting artifact, but as the harbinger of change for the Japanese auto industry, and the forerunner of such later performance cars as the Mark IV Toyota Supra and the FD Mazda RX-7, the Nissan carries even more significance. It's fitting that such a car has found a permanent home at the Simeone.